Monthly Largest Bass Tournament
The largest bass tournament will continue in 2023.  To enter mail the $10 entry fee to Stan Colquitt, 59 Myrtle Bank Rd., 29926. The winner receives all entry fees.
The contest periods are for each calendar month. Send a picture of your bass and the scale reading to bass@hhpfishingclub.com. Hopefully, you are strong enough to hold the bass up with one arm while taking a picture with your other hand. Post your pictures to the Forum.
The Winner of the July  Contest is Mike Tax: 3.96 Lbs.

Second Place in July Contest is Monty Bentz: 3.76 Lbs.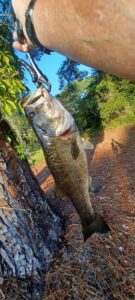 Third Place in July Contest is Stan Colquitt: 2.95 Lbs.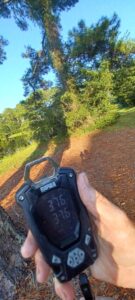 Honorable Mention Jim Lampke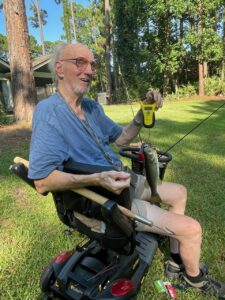 Monte Bentz Largest Bass 2022: 7.08 Lbs.

 Rules:
Submit a picture of your bass and the weight at the Forum.
The bass must be caught with a rod and reel. Nets, shotguns, and gaffs are strictly forbidden.
You cannot fill the bass with lead shot before weighing.
You may not take the bass home, freeze it, and then weigh.
You may not use a previously caught and mounted bass.
You must have fun.