Monthly Largest Bass Contest
We have a monthly contest for the largest bass caught in the Plantation. The fee to enter is $1o each and the winner gets the pot at the end of the month.
You must submit a picture of your fish showing the weight to be eligible. You can register online below and send your registration fee to Stan Colquitt, 59 Myrtle Bank Rd. HHP 29926.
November Winner
Monty Bentz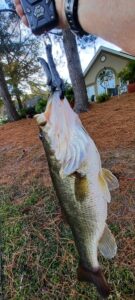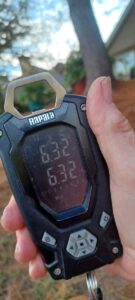 REGISTER FOR THE MONTHLY BASS CONTEST