Fishing with a "Bassmaster"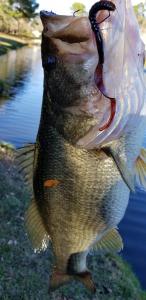 Richard Fitzgerald is an accomplished angler and he is always happy to take members fishing. When he is not available one of our other accomplished bass fishermen fills in. This is a great opportunity for those who want to catch more and bigger fish. He also likes to teach kids how to fish.
Call Richard on his cell phone (843-804-8307) to arrange a fishing outing.