Largest Bass Tournament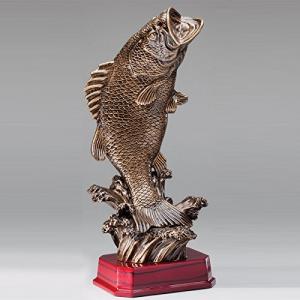 The largest bass tournament will continue in 2021. The contest periods are for each calendar month. Send a picture of your bass and the scale reading to bass@hhpfishingclub.com. Hopefully, you are strong enough to hold the bass up with one arm while taking a picture with your other hand.
You should also post your pictures to the Forum.
2020 Bass Tournament Results
2020 Champion
Monte Bentz is the 2020 winner with a 7.08 lb. bass.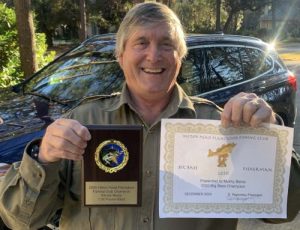 December 2020
Stan is the winner in December with a 3.61 lb. bass.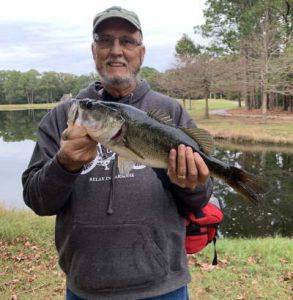 November 2020
Monte is the winner in November with a 4.14lb. bass.   However,  I am leading in December with a 3.61 lb. bass caught on a watermelon wacky worm (the Richard Rig or RR).  I have also set a new world record for the smallest fish ever caught on a lure fishing at the Myrtle Bank Lagoon.  I challenge anyone to beat this and $100 if you can.  Look carefully at the barb in the photo.

September 2020
Monte wins in September with a 4.14 lb. bass.  I know there are some awesome bass fisherman in the club so be sure and submit every bass you catch.  Monte needs some competition!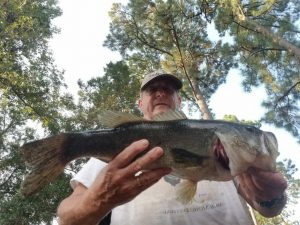 August 2020
Mike Tax wins in August with a 6.49 lb. bass caught on a worm.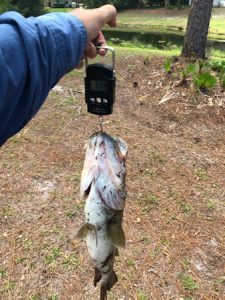 July 2020
Monte wins for July and gets to keep the trophy another month with  7.08 lb. bass.
June 2020
Monte wins with a really nice 4.40 lb. bass. This one was caught at Hickory Forest.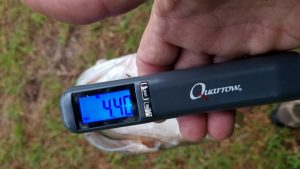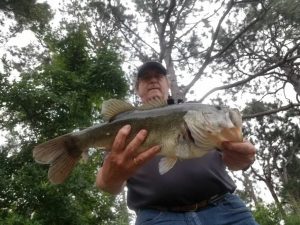 May 2020
Monty wins with a 4.54lb bass caught on a 1.5" square bill crankbait. Several additional bass caught on the crankbait. Also, some reports from members on activity with topwater lures.
March 2020
Mike Tax wins with a 6.33 lb. bass.
February
Monty wins with a 5.56 lb. bass.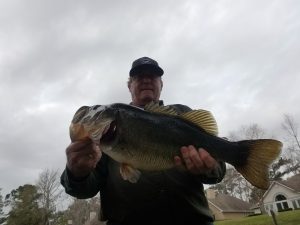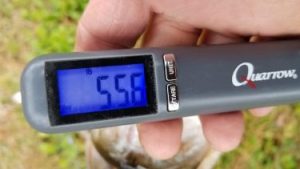 2019 Bass Tournament Results
Monte Bentz is the 2019 winner.
2019 Results
| Month | Winner | Weight |
| --- | --- | --- |
| November | Monty | 3.0 |
| October | Monty | 3.16 |
| September | Monty | 4.86 |
| August | Stan | 2.17 |
| July | Monty | 5.48 |
| June | Monty | 4.60 |
| May | Monty | 6.10 |
| April | Monty | 5.74 |
| March | Denny | 3.26 |
| February | Monty | 6.54 |
Other Rules:
The bass must be caught with a rod and reel. Nets, shotguns, and gaffs are strictly forbidden.
You cannot fill the bass with lead shot before weighing.
You may not take the bass home, freeze it, and then weigh.
You may not use a previously caught and mounted bass
You must have fun.